2022-2023 Yearbook Sales are going on. Please order your school yearbook before March 10th! The current price for yearbooks is $25.00. If you order before March 10th you are guaranteed to get a yearbook. Any orders after March 10th will be on a first come first served basis if we order extras. Any sales after March 10th will be $30.00. If you have questions please contact Ms. Tricia Book, Yearbook Coordinator.

On January 13, 2023, MCHD will be providing a vaccine clinic and the Moblie Mammogram Unit from St Al's will be offering mammograms from 9am-2pm at Mac Hall located on the Elementary School campus. MCHD will be offering childhood vaccines, Flu shots, COVID vaccines and COVID boosters. Walk-ins are welcome, but scheduling is recommended to reduce wait times. To schedule, please email
adewitt@nyssasd.org
. To schedule a mammogram, please call 208-367-8787. Both the vaccine clinic and the Moblie Mammogram Unit is open to the community. Thanks you, Aundra De Witt, School District Nurse El 13 de enero de 2023, MCHD estará proporcionando una clínica de vacunas y la Unidad de Mamografía Moblie de St Al's estará ofreciendo mamografías de 9am-2pm en Mac Hall ubicado en el campus de la Escuela Primaria. MCHD estará ofreciendo vacunas infantiles, vacunas contra la gripe, vacunas COVID y refuerzos COVID. Sin cita previa son bienvenidos, pero la programación se recomienda para reducir los tiempos de espera. Para programar, por favor envíe un correo electrónico a
adewitt@nyssasd.org
. Para programar una mamografía, por favor llame al 208-367-8787. Tanto la clínica de vacunas como la Unidad Móvil de Mamografías están abiertas a la comunidad. Gracias, Aundra De Witt, Enfermera del Distrito Escolar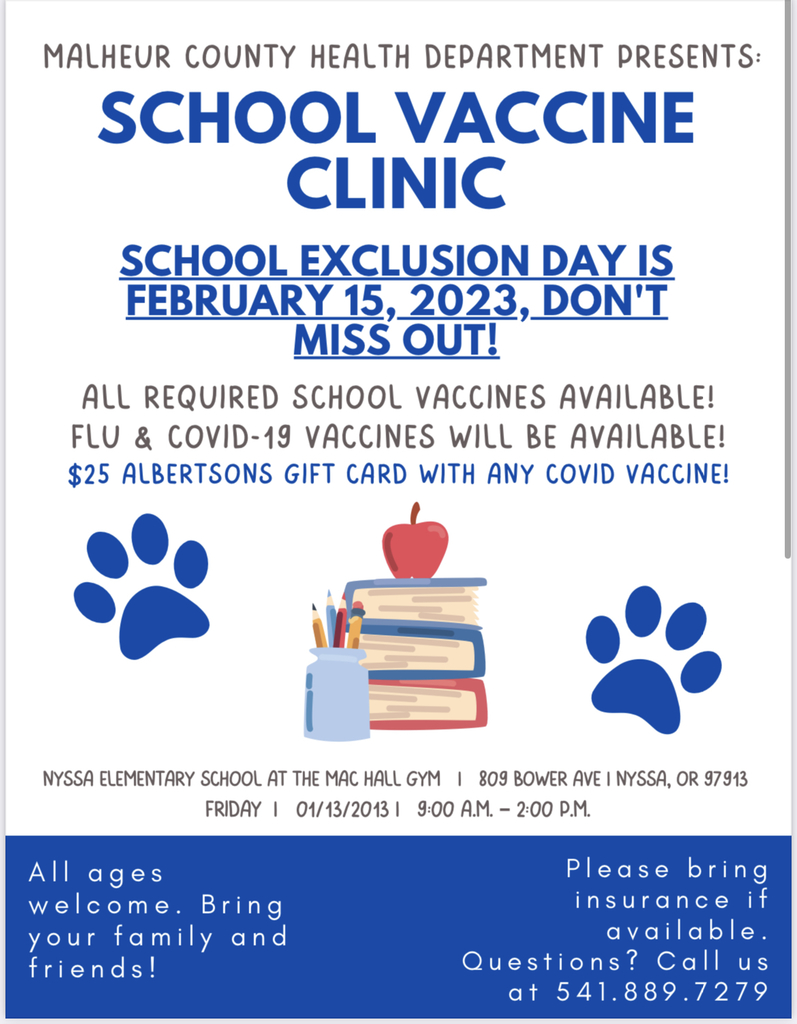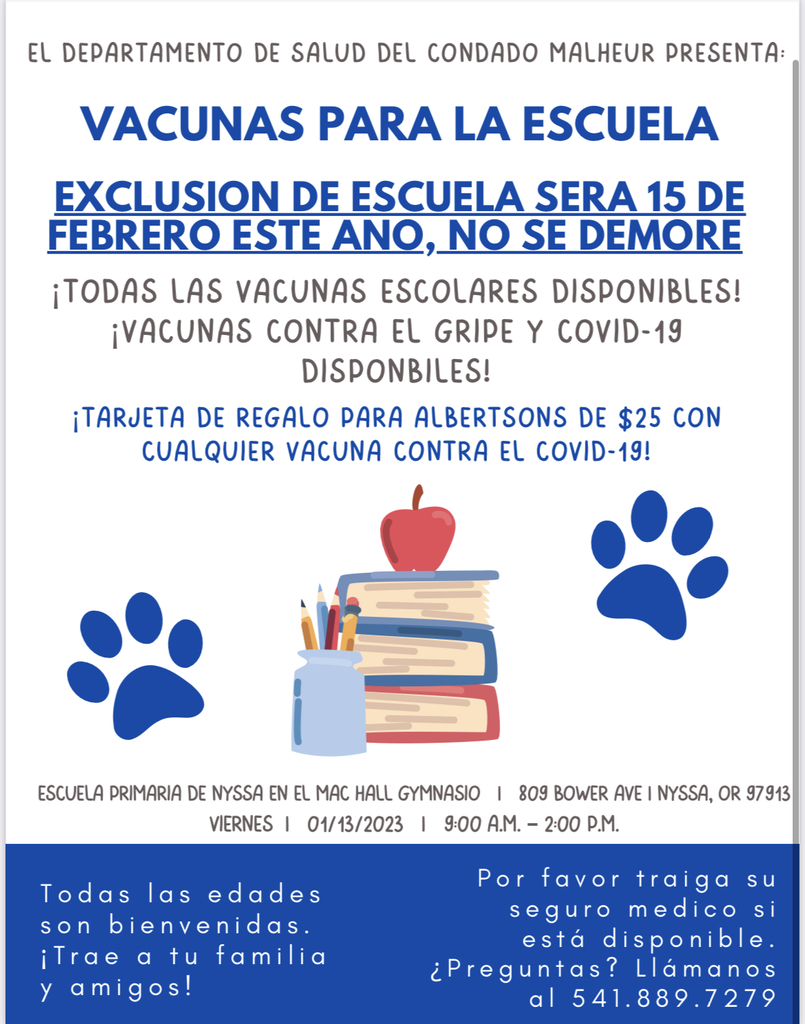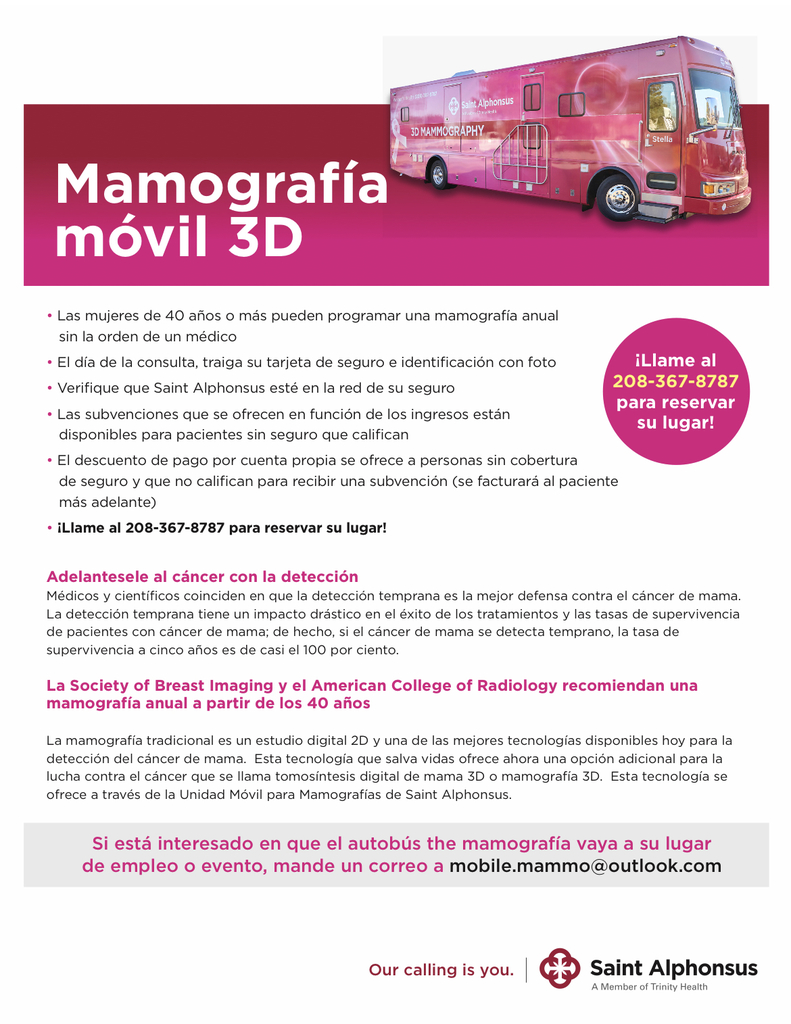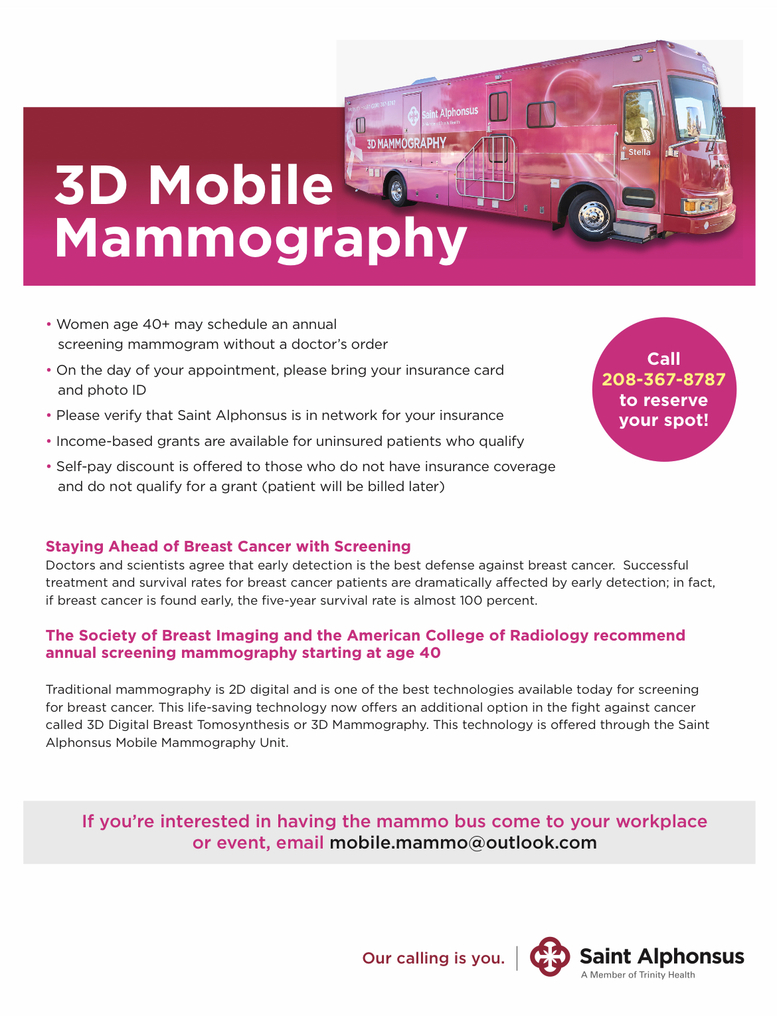 Nyssa Elementary Spirit Week: Tuesday, 12/13 Wear Red, White, and Green Wednesday, 12/14 Wear your favorite Christmas socks and/or Hat Thursday, 12/15 Dress like your favorite Christmas Character Friday, 12/16 Wear Your Pajamas Dias de espiritu! Martes, 13/12 vistete de rojo, blanco, y verde Miercoles, 14/12 Usa tus calcetines y/o gorro de Navidad favoritos Jueves, 15/12 Vistete como tu personaje navideño favorito Viernes, 16/12 Dia del pijama

Dear Families, Hello, my name is Yesenia Becerril Preschool Specialist for the Migrant Education Program. It will be a pleasure to serve and support you in the early education of your children. Our goal is to help your student know and be able to do what is necessary to enter kindergarten. Your involvement in your child's education is of great importance. We will be hosting learning events. I am excited to work with you and your student. Yesenia Becerril (541)-650-5184

Estimadas familias, Hola, mi nombre es Yesenia Becerril Especialista en Preescolar del Programa de Educación Migrante. Será un placer servirles y apoyarlos en la educación temprana de sus hijos. Nuestra meta es ayudar a que su alumno conozca y sea capaz de hacer lo necesario para ingresar al kínder. Su participación en la educación de su hijo es de gran importancia. Estaremos organizando eventos de aprendizaje. Estoy emocionada de trabajar con usted y su estudiante. Dear Families, Yesenia Becerril (541)-650-5184

Toys for Tots 2022 Nyssa, Vale, and Adrian Community sign ups at Nyssa Elementary, Today Monday December 5th 5-9pm. Sign ups in the District office 9am-3pm the rest of this week. Toys for Tots 2022 Registros para la comunidad de Nyssa, Vale y Adrian. Hoy Lunes 5 de Diciembre de 5pm-9pm en la Primaria de Nyssa. Regístrese en la oficina del distrito de 9 am a 3 pm el resto de esta semana.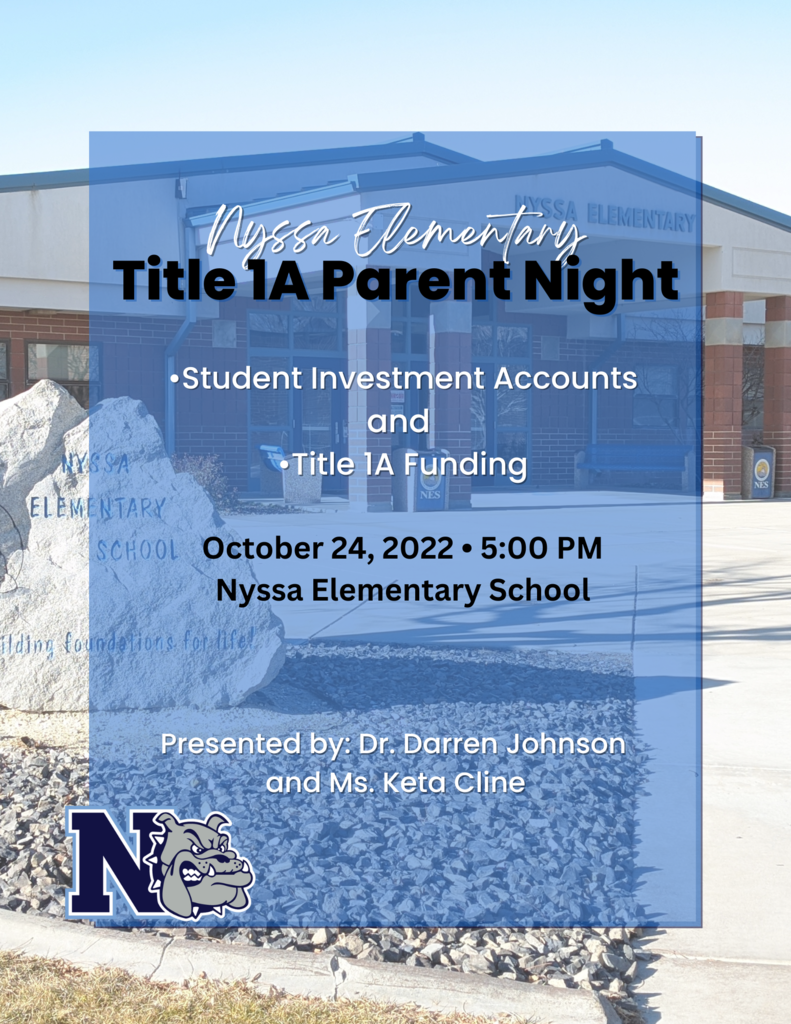 Our September "Pawsitive Office Referral" students went to lunch with our vice principal, Ms. Cline. To earn a "Pawsitive Referral" our students show their best Bullpup behavior. They exhibit our core values by showing they are safe, respect and responsible. Or they show perseverance by working towards meeting their social and academic goals. One Pawsitive Referral student from each grade level is drawn for this special lunch. We will draw a winner again next week for our October winners. 🐾
Please join us! Únase con nosotros para una reunión de padres del Título 1A para discutir cómo NES usa los fondos del Título 1A para apoyar a su hijo en la lectura y las matemáticas. Tendramos disponible cuidado de niños y una cena de pizza y bebidas. Lunes, 24 de octubre. 5PM en NES en la Sala 34.
Our September monthly assembly students that were picked in the drawing went to A&W for ice cream today with our Vice Principal, Ms. Cline! Keep up the awesome behavior and earn those blue tickets! ¡Nuestros estudiantes de la asamblea mensual de Septiembre que fueron elegidos en la rifa fueron a A&W a tomar un helado hoy con nuestra subdirectora, la Sra. Cline! ¡Sigan con el conpartamiento incredíble y ganaron esos boletos azules!
NES would like to thank Henggeler Packing Co. of Fruitland for donating 100 apples in contribution to our Staff Appreciation "Apple Nachos" bar. An assortment of toppings were set out so the staff could stop by and create a sliced apple treat! A special thanks to Mrs. Cheryl Esplin for her assistance in this event. Our NES staff really is "Amazing to the Core"!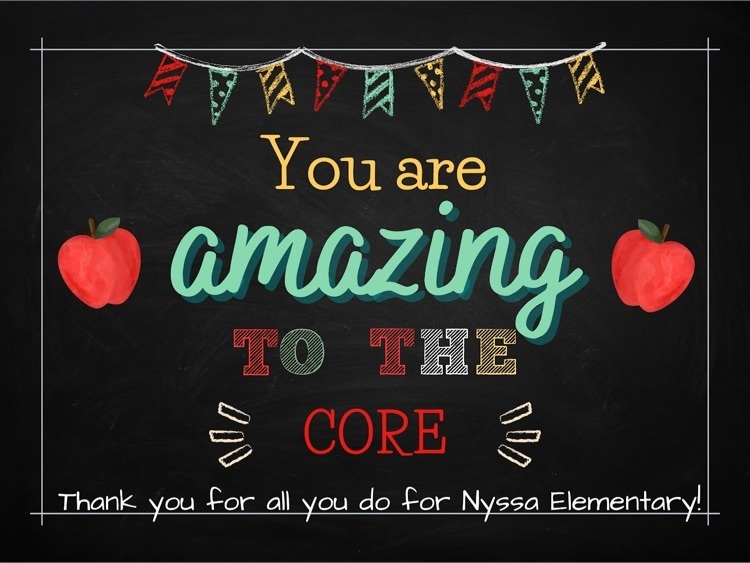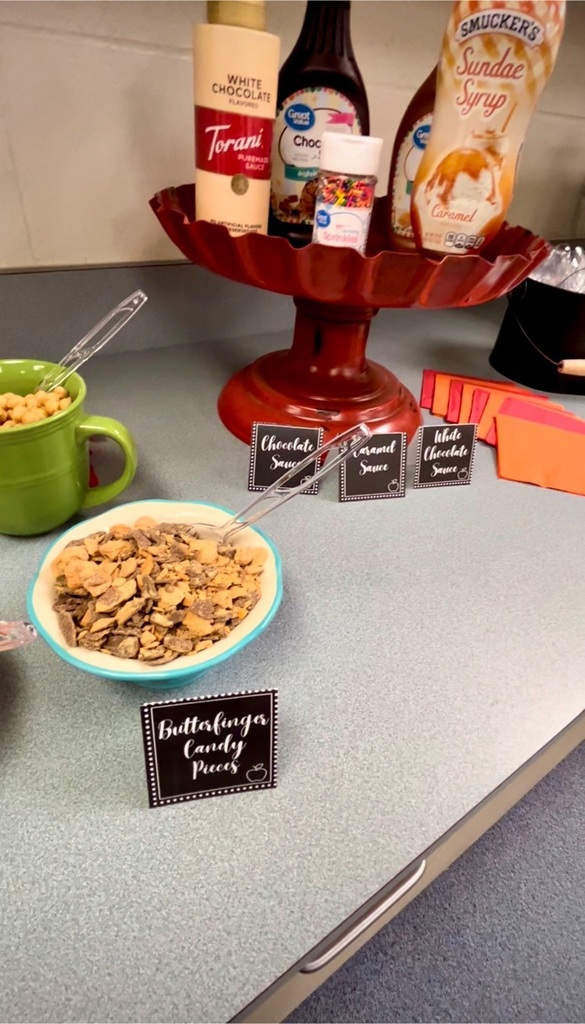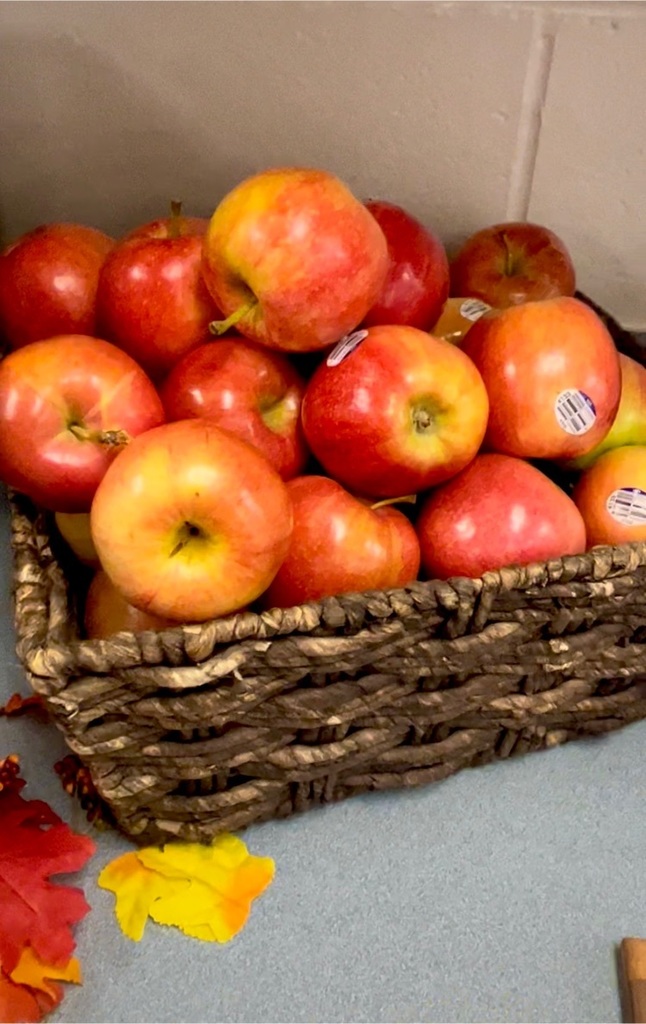 Parents, last month during character ed all Nyssa Elementary students reviewed and practiced being safe, respectful and responsible while riding the bus. We are asking all parents to help reinforce these expectations by: * Reviewing the Bus Expectation with your child at home * Ask your child if they were safe, respectful or responsible, when riding the bus * Follow up with having your child tell you what they did to be safe, respectful or responsible *Remind your child of the bus expectations prior to morning route

Queridos Padres, Este es una invitacion a todos los Padres que participan en el Programa de Educacion Migrante, a que nos apoyen y participen en la nominacion de un nuevo "Comite de Padres Asesores ". Favor de hacerle click al Enlace que se encuentra abajo y proporcione su Nomminacion de una Persona para cada puesto. Buscamos a Padres que tengan el deseo de involucrarse mas en la Educacion de los estudiantes y juntos con nosotros ayudarles a tener un mejor Futuro. Si tiene preguntas, favor de llamar a Gabriel Fuentes: 541-212-3003 o Jesus Prado: 541-780-3404. Gracias! Link:
https://docs.google.com/forms/d/e/1FAIpQLSfJc8EPYBhjr73KEYAUlehC4kWEAOamU7Ei5EUukrStMHAWeA/viewform
Dear Parents, This is an invitation to all Parents participating with the Migrant Education Program, to support us and participate in the nomination of members to the "Parent Advisory Committee". Please click on the link below and provide/nominate a person for each position. We are looking for Parents that have the desire to get involved in the Education of our students and together with us make a difference. If you have any questions , reach out to us; Gabriel Fuentes: 541-121-3003 or Jesus Prado: 541-780-3404 . Thank You! Link :
https://docs.google.com/forms/d/e/1FAIpQLSfJc8EPYBhjr73KEYAUlehC4kWEAOamU7Ei5EUukrStMHAWeA/viewform
Our August Staff Member of the Month was Raquel Duenas. Please read the sentiments some of our NES school family shared about Raquel.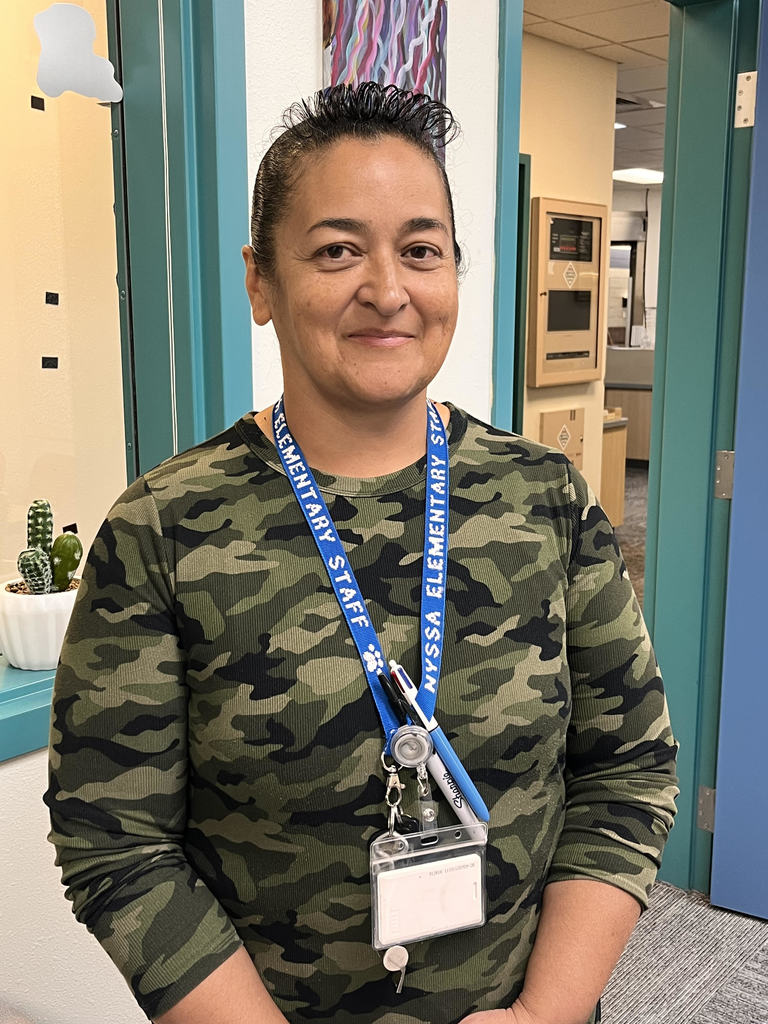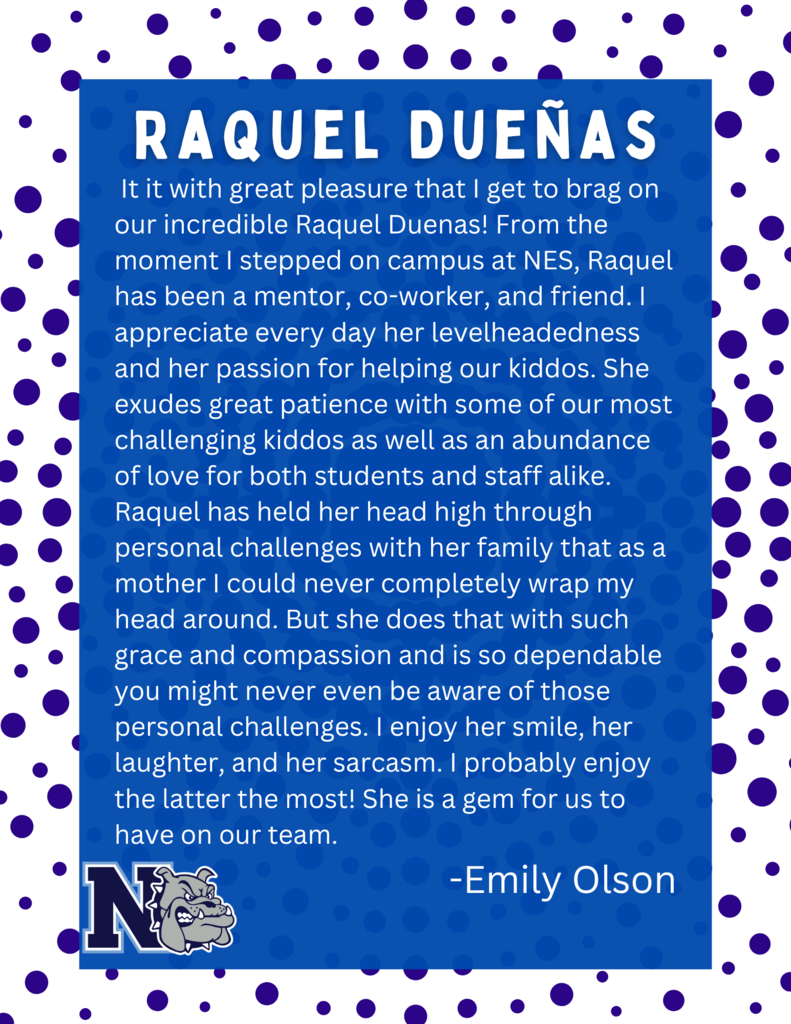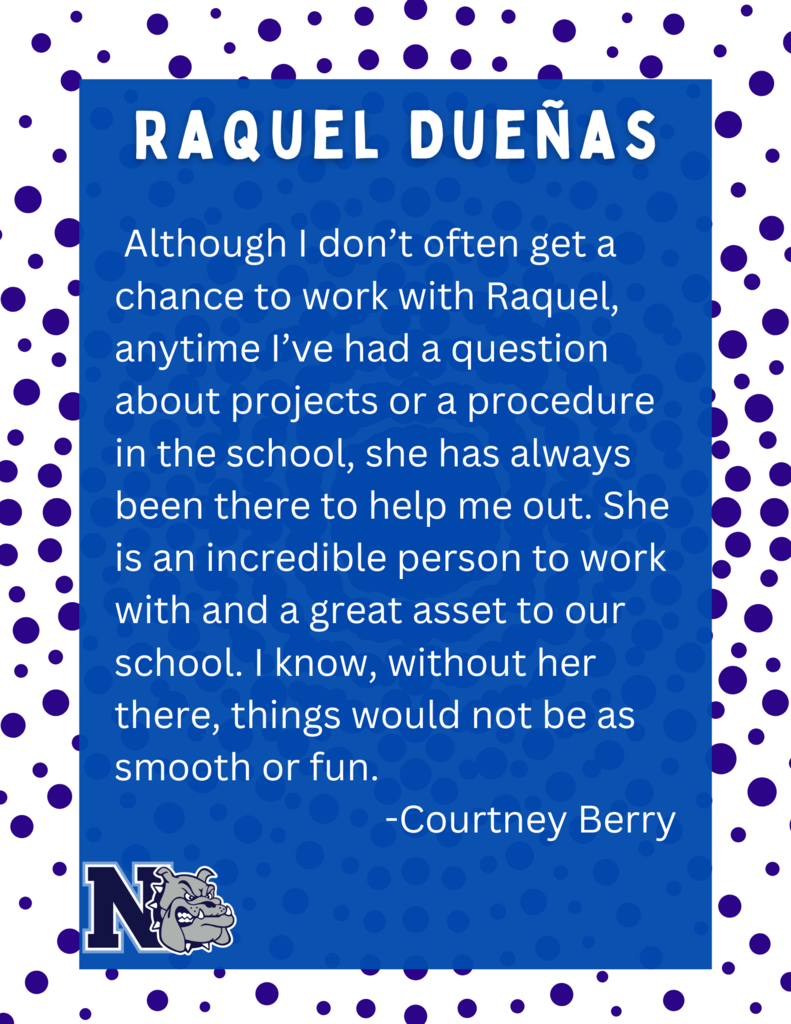 The Annual Harvest Carnival is happening tonight at NES. You can join us for some fall fun and support our PTO until 8pm.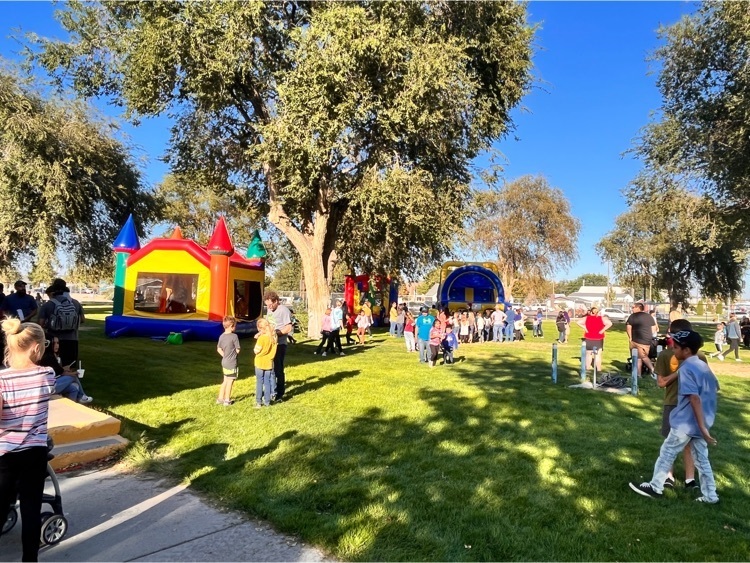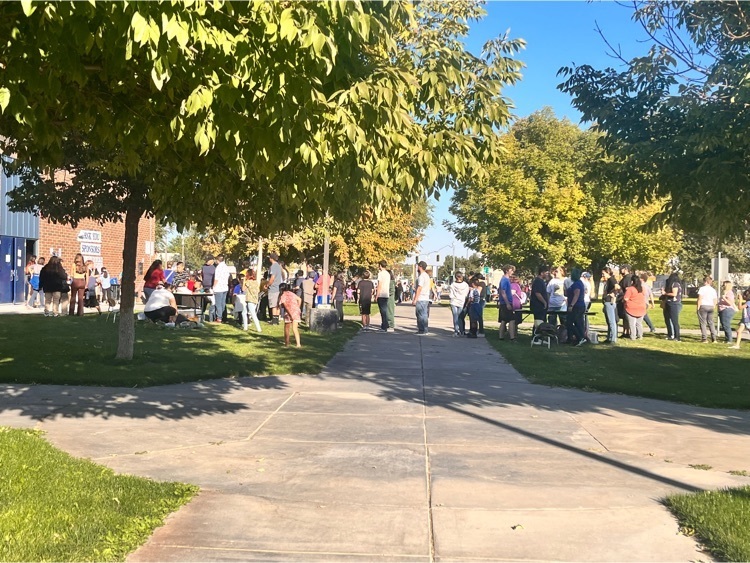 The current COVID Positive Case for faculty in the Nyssa School District is 1. Students 4.

The current COVID Positive Case for faculty in the Nyssa School District is 0. Students 4.